SSH key based access is a popular and secure method of logging in to a remote server. Our GUI based key manager lets you easily upload & add your keys to your VPS.
You can use any key pair generation tool for this purpose. Refer to this article for assistance.
How do I add a public key on my server?
Step 1: Login to your VPS Order management panel. Learn how.
Step 2: Navigate to the Manage SSH Keys page
In the Server Management Panel, click on the menu and click on SSH Keys.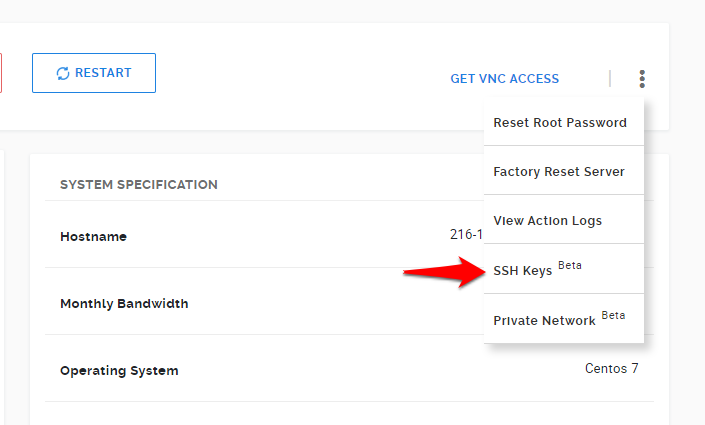 Step 3: Add a new SSH Key
Click on Add New.

Give this key a recognizable name in SSH Key Name and paste the public key from your local system in the SSH Public Key box. You can upload & simultaneously install the key on the server by selecting the Install on the server checkbox.

If the Install on the server checkbox not checked, the key is simply uploaded to the Key Manager and you can install it on the server later by clicking on Install
 
Check out our KVM Powered Linux VPS Hosting Plans to get complete control over your server resources.